And Your Results Are In…
And we recommend our Pro Line of Bikes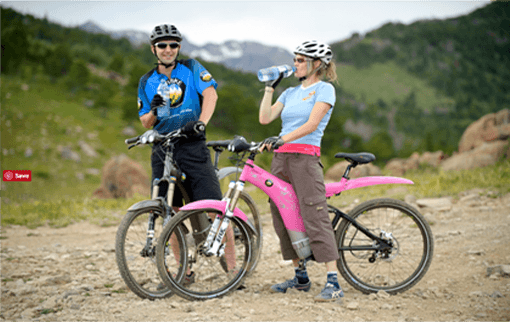 This line of bikes would fit your needs well, and the benefits of owning one of these bikes are incredible.
Let's start with the benefits of this bike line first:
Based on your quiz results, you like a bit of adventure and living life at a slightly faster pace.
Whether you are going for a long bike ride, riding over hilly terrain, or looking for a little more speed for work commutes or urban travel, the Pro Series gives you a powerful boost.
This line allows you to tackle bumpy obstacles and glide over flat terrain.
With a top speed of 26 mph, these bikes can give you the speed you need to take on your next adventure.
Now, the thought of off road adventures is appealing, but if it has been a while since you have really hit the trails, or if you don't feel you are quite up to the task physically – don't let that deter you.
          I do not have the time?
                                     Will I get stranded?
                                                                 That ride will make me exhausted….
                                                                                                                    I will be sweaty…
Or
          The hills will kill me…
These are frightening thoughts, so we don't try – we don't go for it.
With the Pro line of ebikes – that isn't the case, because you control the experience!
What does that mean?
It means that because your ebike has an motor, you can control your exertion level. When you tire, the throttle is there to get you over the hills, gain the speed you need, or make it through the last leg of your adventure.
With the motor there, you do not have to fear getting too tired, not making it where you need to go on time, or, if you have physical limitations, that your body will not be able to handle the trip.
When it's not raining I use the bike rather than the car and on Sundays our group of old guys ride the Marin County watershed, Mt. Tamalpais, Bolinas Ridge, 25 – 45 rugged miles.
It's worth mentioning I have never had a more reliable machine, it goes and goes.
The best thing I can say about my bike is that the fun I have on it makes me feel like a kid, on a really good day maybe fourteen or fifteen.
The other guys in the group like it too because I can keep up with them and keep the conversation going, on a regular bike I'd be looking at their backs. they are glad too to know that there is an electric option when they get just too tired to keep up.
Rodger J. Northern California
Riding an electric bike is a great way to get outside, get back in shape, and to travel. With all the benefits of riding a traditional bike, and the added bonus of having a motor to get you out of tough, and tiring, situations, what better way to continue bicycling throughout your life?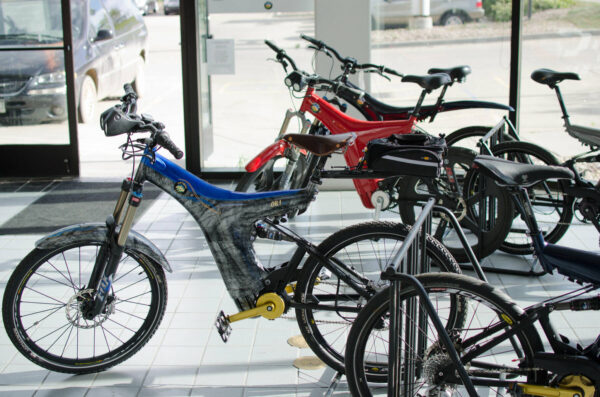 As you build your strength and stamina, you will find yourself taking more trips on your bike – riding to work, to the store, to bank, and on other errands.
The more you use it to get around, the better you feel, and the more they want to ride! There is no worry of arriving all sweaty, because you can control your exertion level, arriving fresh while still benefiting from the fresh air and exercise. Bike riding is less stressful to your joints than many forms of exercise.
And there is the added bonus of getting to enjoy the fresh air, be outside… and let's face it – time.
Many of us don't have time to incorporate exercise into our hectic days. But bike riding can easily replace your mode of transportation to run errands.
And with the Pro line of ebike, you don't have to worry about not making it back to the office before your lunch break ends, or getting home on time to start dinner, because with a top speed of 26 miles an hour you get those errands done, and have the speed needed to make it where you need to go in a timely fashion.
Many Pro Line Ebike owners marvel at how fast their ebike becomes their main mode of transportation while they are in town.
Love My Optibike.
I Am Auto Dealer In Lewes Delaware And Never Drive My Cars. Only My Optibike Electric Bike Everywhere. I'm On The Beach And Get Around Town Faster Than Cars. The Cops Watch Me Whiz By And Just Shake There Heads. Since Its Classed As A Bike I Can Park It On The Side Walk And Ride It Down The Bike Trails. Can't Do That With A Moped. I Never Sit In Traffic Anymore. My Optibike Is So Much Better Than A Car, And I Have A Full Dealership Of Cars To Choose From.
During Hurricane Sandy No One Was Allowed To Drive, Only Emergency Autos. I Rode My Optibike Down Several Miles To Check On My Boat. Getting Hit With 80 MPH Wind Gusts. The Bike Changed Lanes With Each Blast, But Stayed On The Road- Real Stable. I Left The Bike On The Canal Bridge. The Water Was Too Deep To Take It Any Farther. I Made It To My Boat. Out At The Marina Conditions Were Real Bad. My Mission Was Complete. Thanks To My Optibike, I Was Able To Check My Boat In The Midst Of The Storm."
-Bob C. Delaware
Owners have lost weight, regained strength, increased stamina, and toned their bodies through their use and enjoyment of their ebikes. The best part is, this bike doesn't just have to be used in urban settings. The Pro line is perfect for bike paths, country roads, and even off road adventures.
The pro series offers more power and bigger batteries than other brands, and has excellent handling. When you ride you can feel the difference in.
If the benefits and enjoyment you can get from our Pro Line of ebikes sounds like something you might be interested in, set up a time to talk to us. The results above are based on your quiz answers, but we know that every individual and every situation is different.
We know that an online quiz can't give us all the information – but if you set up a time for us to call you we will look at your specific information and match you not only to a bike line, but to a specific bike — One that will be perfect for your needs, physical abilities, fitness goals, and activity levels.
There is no obligation to buy – but if you set up a time to talk to one of our Experts- we can answer your questions and help you understand the differences, terminology, technology, and enjoyment you can get from an electric bike.
The call should take only 30 min. And you tell us when is the best time for you!
More About the Optibike Pro Series
Now that you know a little bit about why the Optibike Pro Series was recommended for you, let's delve a little deeper into the features that these bikes can offer.
Bikes in the Pro Series start at $6,700, and feature 3 models that can be used on or off road. All of the bikes in this series have a top speed of 26 mph and up to a 45-mile maximum range. These models also offer 600W motor power and a massive 135-N-m motor torque.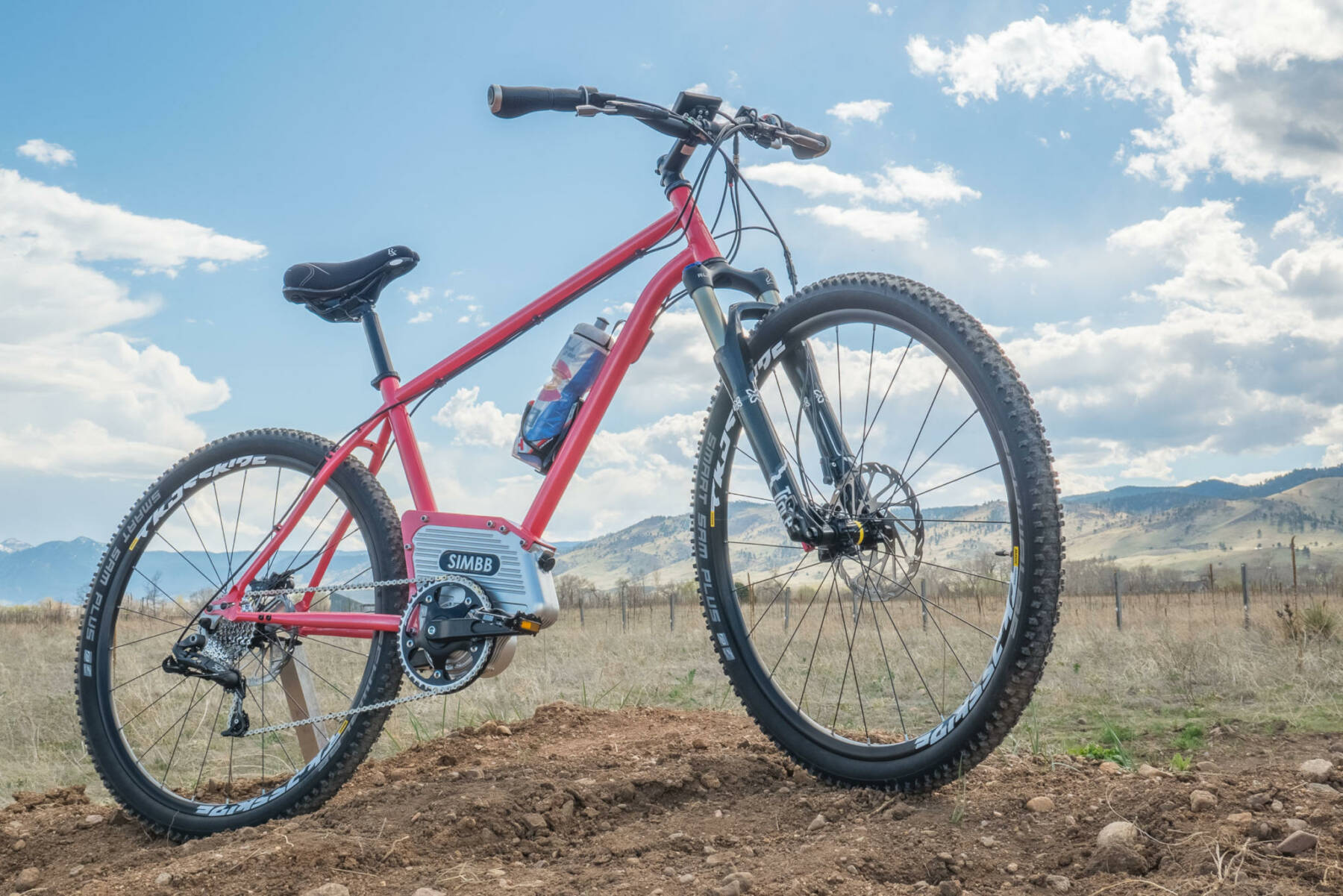 Optibike SIMBB 29C 
A fast and nimble bike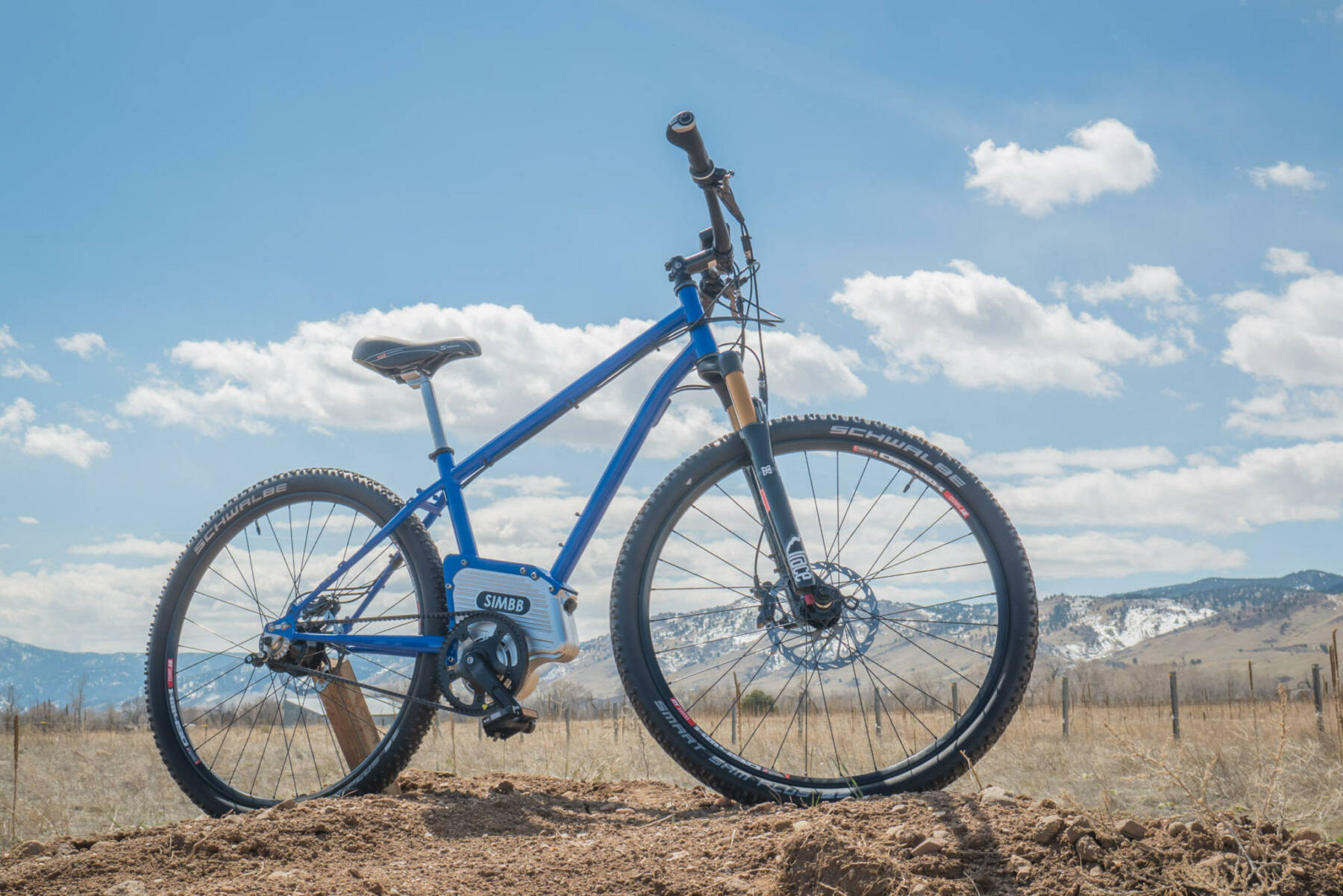 Optibike SIMBB 29R 
 Belt-driven with Rohloff hubs and 14 speeds, good looking, and fast,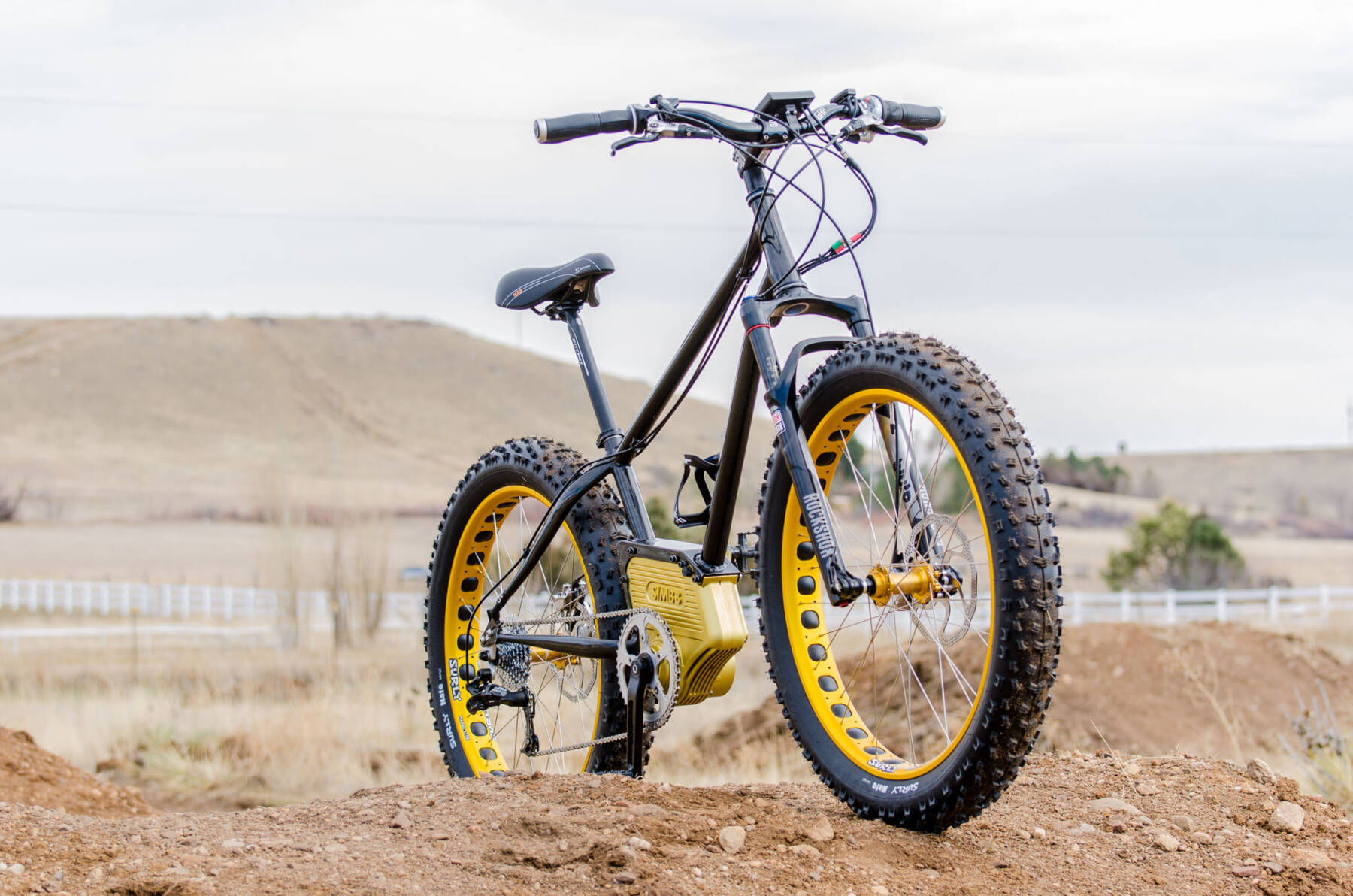 Optibike SIMBB Fat R
 Fat tires that are perfect for sand, mud, and snow. Belt-driven with Rohloff hubs and 14 speeds
These bikes are the best option for weekend adventurers and couples who enjoy leisurely trips exploring different terrain. With both on and off road capabilities, this line of bikes can tackle rides on the road and trails while also giving you the boost you need to climb steep hills. These bikes have more power and bigger batteries.
First off, thank you for completing the Optibike quiz, and congratulations on taking the first step to a healthier you.
Since 2006, Optibike has been the premier designer and manufacturer of electric bikes in the world. The company has conducted research to develop the best line of electric bicycles on the market. We love helping people like you find the right bike to meet your individual fitness goals.
Now that you have your personalized recommendation, it is time to take the next step.
We understand that every person is different, every situation is unique. The results above are based on the answers that you provided in our quiz, circumstances that were not accounted for in the quiz…
Or… You may have questions about how an e-bike works, how an engine fits it, what the difference is. but you may have questions… So what should you do?
Talk to one of our Experts!
Set up a time for us to call you so we can answer all of your questions and match you the the perfect bike for your needs, wants, preferences, and limitations.
Optibike founder, Jim Turner created and developed the Optibike line of electric bikes because he wanted to make a positive and direct impact on the lives of others. This is still true today as he enjoys providing personal consultations with new customers to help them find the bike that's right for them.
The more product information you have, the more empowered you can be to make the right purchasing decision. The survey that you took asked you questions that helped you discover which Optibike product lines would work best for you.
Now that you have a better idea of which electric bike line might be a good fit for you, talk to our experts.
Schedule Your Consultation
This FREE consultation will take only 30 min. And you are under no obligations to buy. Our Experts will take these quiz results further – and use your personal preferences and needs to match you to the exact bike for you.
Scheduling your free, individualized consultation with an Optibike expert is easy! Just fill out the form below and someone will call you
With such an easy way to scheduling a complimentary, personalized consultation, there is nothing holding you back from getting started. The sooner you call Optibike, the sooner you can experience the power and freedom of a quality electric bike. Fill out the form above or call (303) 443-0932 ext. 1 to get started today!