And Your Results Are In…
And we recommend our Urban Line of Bikes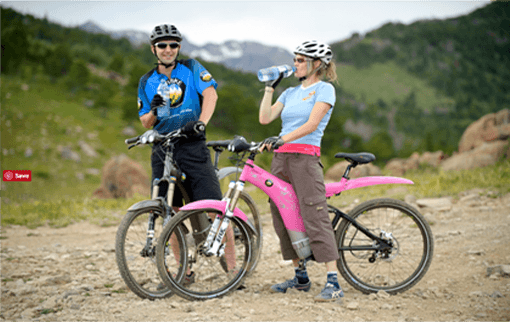 This line of bikes would fit your needs well, and the benefits of owning one of these bikes are incredible.
Let's start with the benefits of this bike line first:
Based on your quiz answers you are a bit of an urban explorer.
The Urban bike is made for riding in town, or the city.
Many people that are just coming back to bike riding, or are feeling their years a bit, love this bike because it offers them the ability to enjoy bike riding without the fear of overdoing it, or getting stranded.
Let's face it, over the years many of us get out of shape. Work, family, obligations, and lack of time take their toll. When we think about bike riding, we begin to think
          I do not have the time?
                                     Will I get stranded?
                                                                 That ride will make me exhausted….
                                                                                                                    I will be sweaty…
Or
          The hills will kill me…
These are frightening thoughts, so we don't try – we don't go for it.
With the Urban line of ebikes – that isn't the case.
Ebikes allow you to control your riding experience. Instead of getting out of breath and tired, you feel exhilarated and excited about riding.
Riding an electric bike is a great way to get outside, get back in shape, and to travel. With all the benefits of riding a traditional bike, and the added bonus of having a motor to get you out of tough, and tiring, situations, what better way to continue bicycling throughout your life?
As you build your strength and stamina, you will find yourself taking more trips on your bike – riding to work, to the store, to bank, and on other errands. The more you use it to get around, the better you feel, and the more they want to ride! There is no worry of arriving all sweaty, because you can control your exertion level, arriving fresh while still benefiting from the fresh air and exercise.
I took a test drive and was instantly hooked. I met the owner of the company and designer of the Optibike, Jim Turner. He had two new models in process, and he helped me decide which one was the best fit for me. I placed my order for the Pioneer Allroad and returned to Grand Lake to count the days…I've had it now for almost a month and could not be happier. I've put about 95 miles on the odometer, and I am in love with my bike! For the past year, my regular bike has seen very little use, since we've been living in the western US where there are hills and mountains everywhere. I am 64 years old and was completely intimidated by those hills and mountains when it came to bike-riding. I am happy to say that is no longer true. I have acquired my freedom! This bike is everything promised, and then some.
Riding it is pure joy. The motor is whisper quiet and silky smooth. I love the pedal-assist, which is the mode I use most often. It makes climbing hills fun and effortless. The 5 levels of power have handled every terrain I've come across. Then, when I feel like just cruising along without pedaling at all, the throttle mode is the ticket. I recommend this bike to anybody who is considering an electric bike, or any bike for that matter. I did a lot of research before my purchase, and I think this is the best e-bike available for the money. The price is right in line with other bikes in its class, but it is lighter and more powerful than anything else I found. The bike is well-balanced and comfortable to ride. It also looks very cool, and it fits on my bike carrier. I have found no down-sides to this bike and am excited to take it around the country as we travel.
– Rhonda
Many Urban Ebike owners marvel at how fast their ebike becomes their main mode of transportation while they are in town. Urban Ebike owners have lost weight, regained strength, increased stamina, and toned their bodies through their use and enjoyment of their ebikes.
These bikes offer a variety of health and exercise benefits that allow you to lose weight and get fit without the stressful impact you might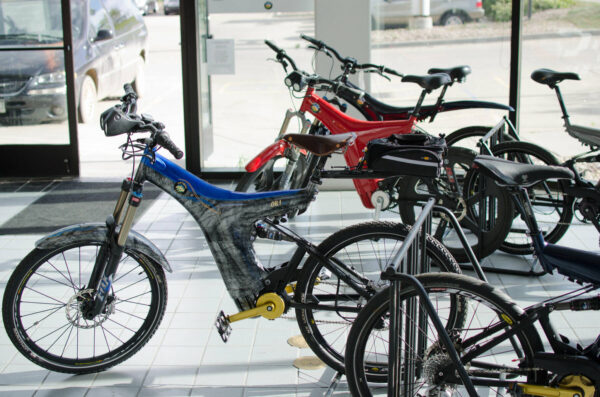 experience with some other activities like running or jogging. Along with improved fitness, you will also begin to see an increase in your energy and vitality as your stress levels start to decline.
The best part is, this bike doesn't just have to be used in urban settings.
It is perfect for bike paths, country roads, and even off road adventure.
The Urban Series offers the best value in electric bikes available on the
market today. Utilizing Optibike-patented technology these bikes have a
sleek and light design that allows for optimal performance at an affordable price.
Why The Urban Line of Bikes is A Good Fit for You:
Whether you are checking out new areas of town on the weekend, doing a bit of light exercise, taking a leisurely ride to the local farmer's market, or biking to work, the Urban line can take you where you want to go.
What's more is that the two versatile bike models allow you to customize your experience. The Pioneer Carbon can take you the distance with a 28 mph top speed and up to a 44 mile range. This bike is light, sleek and sexy…And for those living in urban areas, the fact that this bike is only 38 lbs makes it easy to take on a bus, or up and down stairs.
ur Experts- we can answer your questions and help you understand the differences, terminology, technology, and enjoyment you can get from an electric bike. The call should take only 30 min. And you tell us when is the best time for you!
"I love my Optibike R8 All Around electric bike. With its external touring battery, I am able to commute from Sioux Falls South, Dakota to Cameron, South Dakota which is over 31 miles one way with lots of rolling hills and not a lot of steep hill climbing. I ride for 1 ½ hours in pedal only mode and then switch to the hybrid option in a combination of eco and fast mode. It is a fantastic option for commuting long distance via motorized bike and getting in a great workout.
-Jake Van Dewater
If you prefer to take weekend trips, off-road, or are more interested in a bike that can take a beating – the Pioneer Allroad is the bike for you. While it has the same battery and power as the Carbon bike, but is built to be durable and tough. This bike can give you the power you need and will hold up to all sorts of adventures.
The Urban Line of Optibikes is ideal for those who like to take their time and see the sights. The performance and value of this line is second to none, offering a great option for first time electric bike riders and those who ride for leisure.
If the benefits and enjoyment you can get from our Urban Line of ebikes sounds like something you might be interested in, set up a time to talk to us. The results above are based on your quiz answers, but we know that every individual and every situation is different.
We know that an online quiz can't give us all the information – but if you set up a time for us to call you we will look at your specific information and match you not only to a bike line, but to a specific bike
— One that will be perfect for your needs, physical abilities, fitness goals, and activity levels.
There is no obligation to buy – but if you set up a time to talk to one of our Experts- we can answer your questions and help you understand the differences, terminology, technology, and enjoyment you can get from an electric bike.
And as an added bonus, after your call we'll send you a
Coupon For $500 Off Your Next Optibike Purchase
The call should take only 30 min. And you tell us when is the best time for you!
More about the Optibike Urban Series
Now that you know a little bit about why the Optibike Urban Series was recommended for you, let's delve a little deeper into the features that these bikes can offer.
Bikes in the Urban Series start at $3,495 and make a great first model for riders new to the e-bike. The two models in the Optibike Urban Series include: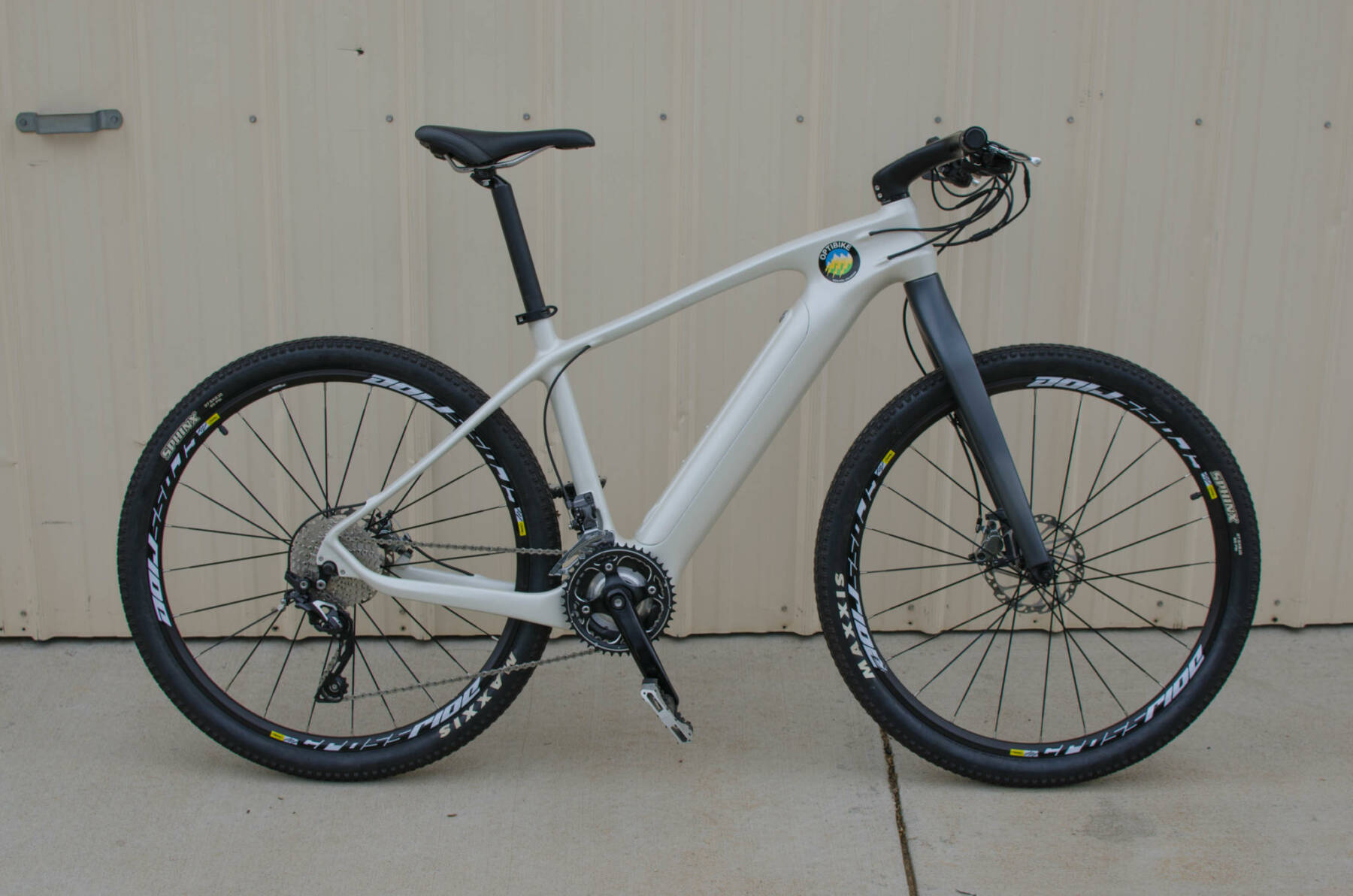 Pioneer Carbon
The Pioneer Carbon is the lightest bike on the market with a 500 watt motor and 37 volt 10.5 amp hour battery. This on-road model offers a top speed of 28 mph with a maximum range of up to 44 miles. This bike is designed to glide across flat terrain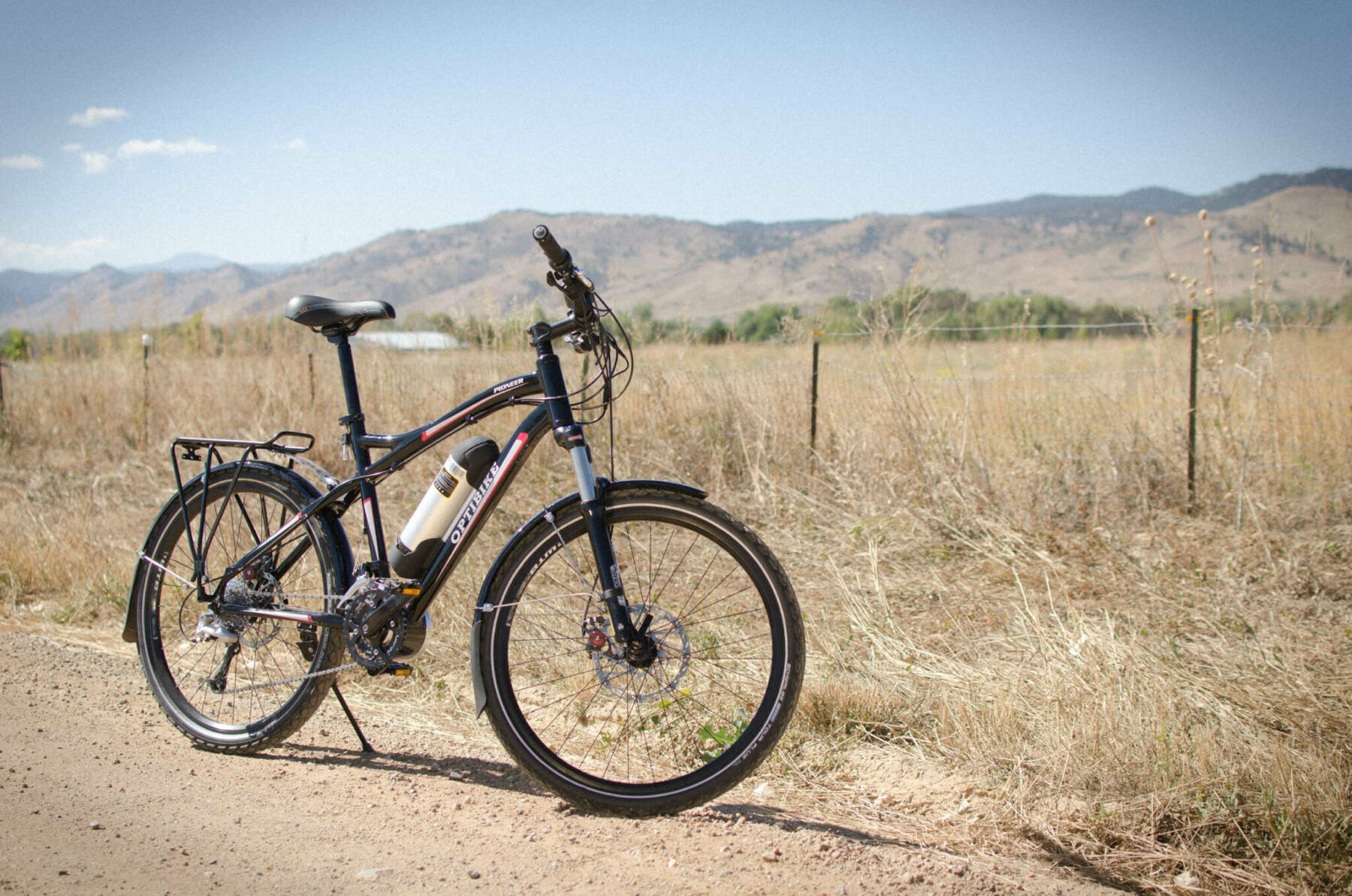 Pioneer Allroad
The Pioneer Allroad is the perfect urban e-bike. It is tough and versatile – the perfect utility bike. With two methods of motor power control combining leading performance with excellent pricing, this model can be used both on and off road, and it features a top speed of 25 mph with a maximum range of 44 miles. The Pioneer Allroad also offers off road capabilities for those who still need power on the hills.
The two models in the Optibike Urban Series are designed for those who enjoy an average ride of 1 to 20 miles on a typical bike trip. This bike is designed to glide across flat terrain, and the Pioneer Allroad also offers off road capabilities for those looking for further adventures.
This series of bikes is ideal for those who ride for leisure, commuting, or are looking to replace their car with enjoyable bike rides. This is a great choice for those who have never owned an electric bike before and are looking for a model that is reliable, solid, and has great performance.
It's therapeutic for me! I was actually considering moving from Los Angeles because of the traffic congestion. Once I had ridden the Optibike electric bike around for the first couple of days I was convinced to sell my car and remain in LA. I have given up my car and no longer have all that dead car time and have eliminated stress and frustration.
I get three awesome benefits from the Optibike electric bicycle:
1) a workout
2) the thrill
3) Commuting I leave other electric bike and bike riders in the dust
I mostly enjoy riding on my e-bike in rush hour. It gives me such an adrenaline rush! I like to go where the worst traffic is and beat all the cars and trucks down the streets.
Normal traffic in LA is 3 hours and who wants to travel 3 hours every day just to get to where you need to go. I am an adrenaline junkie and love the thrill of the Optibike. I can go faster than most cars because the average speed on streets in LA during the day in a car is 20 mph.
While riding, I meet a lot of really cool people who are interested in the Optibike. It's a great chick magnet too. It doesn't look like an electric bike so I look like Superman on the Optibike. The brakes stop on a dime to give me the confidence I need.
The Optibike is a beautiful piece of machinery and one awesome fun toy and I love toys. I also use the Burly trailer for doing my laundry and running errands and carry cargo.
I don't need a car in LA anymore. Most people think you need a car when all you need is an Optibike. I go all out on my electric bike.
So many people say the Optibike is expensive for an E-bike, but it is so worth every single penny. Optibike has a 90 day test ride with the 90 day guarantee they offer. No risk whatsoever. I could not find a better high performing electric bicycle than The Optibike.
-Phil
First off, thank you for completing the Optibike quiz, and congratulations on taking the first step to a healthier you.
Since 2006, Optibike has been the premier designer and manufacturer of electric bikes in the world. The company has conducted research to develop the best line of electric bicycles on the market. We love helping people like you find the right bike to meet your individual fitness goals.
Now that you have your personalized recommendation, it is time to take the next step.
We understand that every person is different, every situation is unique. The results above are based on the answers that you provided in our quiz, circumstances that were not accounted for in the quiz…
Or… You may have questions about how an e-bike works, how an engine fits it, what the difference is. but you may have questions… So what should you do?
Talk to one of our Experts!
Set up a time for us to call you so we can answer all of your questions and match you the the perfect bike for your needs, wants, preferences, and limitations.
Optibike founder, Jim Turner created and developed the Optibike line of electric bikes because he wanted to make a positive and direct impact on the lives of others. This is still true today as he enjoys providing personal consultations with new customers to help them find the bike that's right for them.
The more product information you have, the more empowered you can be to make the right purchasing decision. The survey that you took asked you questions that helped you discover which Optibike product lines would work best for you.
Now that you have a better idea of which electric bike line might be a good fit for you, talk to our experts.
Schedule Your Consultation
This FREE consultation will take only 30 min. And you are under no obligations to buy. Our Experts will take these quiz results further – and use your personal preferences and needs to match you to the exact bike for you.
Scheduling your free, individualized consultation with an Optibike expert is easy! Just fill out the form below and someone will call you
With such an easy way to scheduling a complimentary, personalized consultation, there is nothing holding you back from getting started. The sooner you call Optibike, the sooner you can experience the power and freedom of a quality electric bike. Fill out the form above or call (303) 443-0932 ext. 1 to get started today!