Sign up for our Newsletter!
You'll receive Updates and be notified about Sales
Somewhere between your home and the office, between untamed dirt roads and the conformity of pavement, lies an opportunity to take command of life, to grab hold of the handlebars and ride toward freedom.
With just a flick of the wrist, or a push on the pedals, you are propelled forward by the power found only the in the Optibike. It is experiencing the perfect synergy between human and machine, accelerating on the open road.
Optibike embodies the relentless pursuit of functional perfection – every day is seen as an opportunity to push forward, ensuring the ultimate riding experience. Neither its creator nor its rider would dare settle for anything less.
Optibike redefines the riding sensation. Whether as a replacement for a car, or as a high-performance machine capable of taking its rider to extremes. Optibike is built for fun, for adventure, and as the vehicle toward a healthy way of life.
"When you ride the Optibike you are getting a kinesthetic experience that you can't explain. It's Art."
Jim Turner, Optibike Founder
To own an Optibike is to break from the conventional. Set higher expectations, and take the riding experience to a remarkably enhanced level. Just as no two rides are exactly the same, neither are two Optibike owners.
As the premiere designer and manufacturer of electric bicycles in the world, Optibike features high-grade components from trusted manufacturers such as Fox Racing, Rohloff Speedhubs, and Avid Brakes, along with our
own proprietary technologies; to ensure that every ride is a memorable one. Optibike has also designed a women specific version of the R8, the Helia, with fit and features to better suit a woman's body.
We believe that each Optibike is a reflection of its owner and offer customers the ability to custom paint their Optibikes for an engaging design experience. Masterfully hand-painted by top industry artists, each one of a kind work is a showcase of your unique personality.
"Optibike was started in my Boulder, Colorado garage with a simple vision: make the world's best electric bicycle, with no compromises in quality, performance, or style"
Jim Turner, Optibike Founder
"The Optibike ride is very smooth and stable. The battery power and range is the best on the market. The handling cannot be compared to anything I've ridden."
Freddy Pinero, Durham NC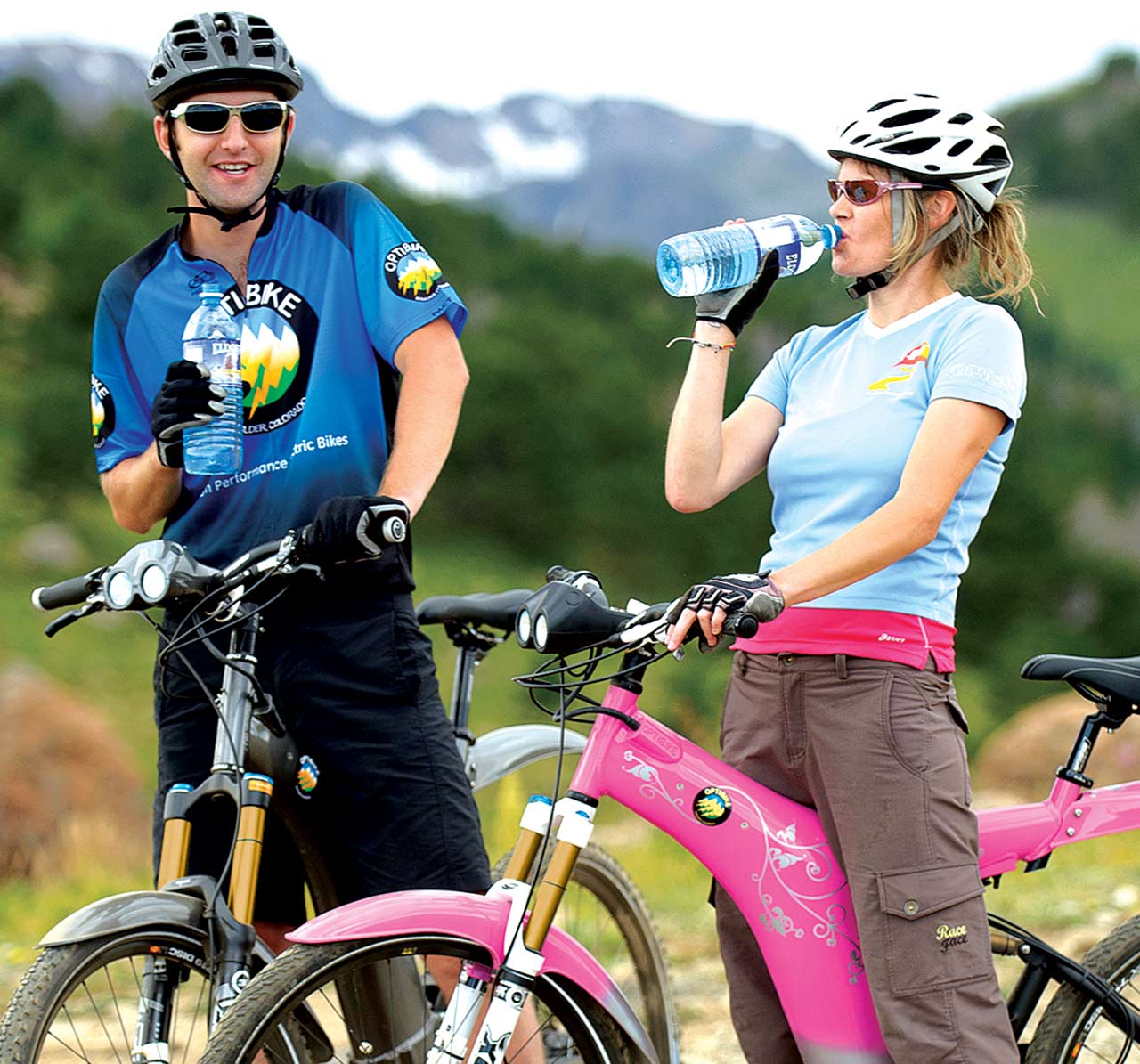 "I've learned how Optibike works to source everything as close to Colorado as they can and use US-made materials and suppliers. They are providing good jobs in the US and are now exporting these great products."
John Sagebiel, Reno NV
Optibike frames and components including the Optibike Motorized Bottom Bracket are designed and built in the USA.*
By building the Optibike in America, our team has the ability to oversee every detail to ensure that the highest quality product is delivered to you. When you've got a question or want to learn more about your Optibike we're here to help.
Should your Optibike require servicing, you can rest assured that our professional technicians will properly troubleshoot any issues and get you on the road in no time. The team that originally created and built your Optibike the same people entrusted to service your machine with the highest level of expertise and accuracy – it's our promise to you.
Made in America.*
Serviced by the experts.
* The Optibike R series, M series and SIMBB are all built in the USA. The Pioneer series are imported to the USA.