Optibike Builds High Quality Electric Bicycles in Colorado USA
"The Ferrari of Electric Bikes" – New York Times
With an Optibike you're buying an ebike that has years of experience behind it.
Our elite series models use our patented mid-drive motor, battery packs, headlight and taillight, and frames that are designed by us.
Built in the USA*
Your bike is built for you. Optibike designs and builds each High Performance Elite Series E-Bike in Colorado.
Your rides should be trouble free; we choose the highest quality bicycle components for our bikes, such as Rohloff hubs, FOX forks, and SRAM disc brakes.
Reliable Service
You'll still get service and parts years later. We work on our original models sold in 2007 and have replacement parts for all of our bikes.
Sold Worldwide
Optibike has Customers in over 30 countries around the world.
Truly a remarkable riding machine. I am a seasoned pilot, supersport racer, boater and ultimate thrill seeker and at times it can be a real challenge to recreate the adrenaline rush we've all experienced on our first barrel roll or hair pin. The R15C is the only bike on the market that can consistently satisfy the desire for thrill and adventure. Every aspect of the R15C is developed with the highest standard of craftsmanship only obtainable by trial and error over decades of focus and determination. Bravo Jim Turner and the Optibike team, thank you.
Read more Tesimonials from our Customers
Free eBook Download
This Book will teach you the basics of Electric Bikes

How people lost 80 pounds and eliminated prescription drugs.

The easy way to compare the range of electric bikes.

Why all batteries are not created equal, and more important info.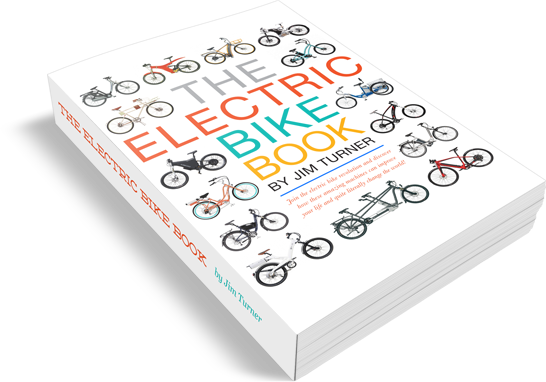 Featuring New "Fit Freedom" Frame Design
'Fit Freedom' technology solves the problem of getting on and off a bike.
Lets you change the seat height with a single button.
Lower the seat for mounting and dismounting, and raise it for cruising down the road.
Features a low standover frame design so you can have both feet on the ground when you want to.
The perfect fit for all riding conditions.
The bike also fits larger riders. You can order with different sizes of dropper seat post, making the bike a fit for riders from 4'11" to 6'1".
Optibike Model Comparison

Not sure what Optibike to look at? Compare the basic specs of all our bikes on one page.
Compare bikes
Electric Bike Financing

Affordable monthly payments
We offer financing through Klarna, it's integrated with our checkout and only takes a few minutes to see if you are approved.
More Info
Refurbished Optibikes
Fully refurbished and tested; worn parts replaced, ready to go for many more years of riding!

See what's available
Taking an Optibike R15C on backwoods trails
A round trip of 32 miles, with about 24 miles being on various roads to get to the trailhead, and 8 miles on the trail.
Total climb was around 4,400 feet, and with the power of the R15C we easily managed 22-24mph on the steep 10%+ grade sections of the climb up.
The Best Electric Bike in the World.
Somewhere between your home and the office, between untamed dirt roads and the conformity of pavement, lies an opportunity to take command of life, to grab hold of the handlebars and ride toward freedom.
With just a flick of the wrist, or a push on the pedals, you are propelled forward by
the power found only the in the Optibike.
It is experiencing the perfect synergy between human and machine, accelerating on the open road.
Optibike embodies the relentless pursuit of functional perfection - every day is seen as an opportunity to push forward, ensuring the ultimate riding experience. Neither its creator nor its rider would dare settle for anything less.
Optibike redefines the riding sensation. Whether as a replacement for a car, or as a high-performance machine capable of taking its rider to extremes. Optibike is built for fun, for adventure, and as the vehicle toward a healthy way of life.
"When you ride the Optibike you are getting a kinesthetic experience that you can't explain. It's Art."
Jim Turner, Optibike Founder
With Optibike You're Getting the Best
To own an Optibike is to break from the conventional. Set higher expectations, and take the riding experience to a remarkably enhanced level. Just as no two rides are exactly the same, neither are two Optibike owners.
As the premiere designer and manufacturer of the best electric bike in the world, Optibike features high-grade components from trusted manufacturers such as Fox Racing, Rohloff Speedhubs, and Avid Brakes, along with our
own proprietary technologies; to ensure that every ride is a memorable one. Optibike also has Women specific customization available with fit and features to better suit a woman's body.
We believe that each Optibike is a reflection of its owner and offer customers the ability to custom paint their Optibikes for an engaging design experience. Masterfully built, each one of a kind work is a showcase of your unique personality.
"Optibike was started in my Boulder, Colorado garage with a simple vision: make the world's best e-bike, with no compromises in quality, performance, or style"
Jim Turner, Optibike Founder