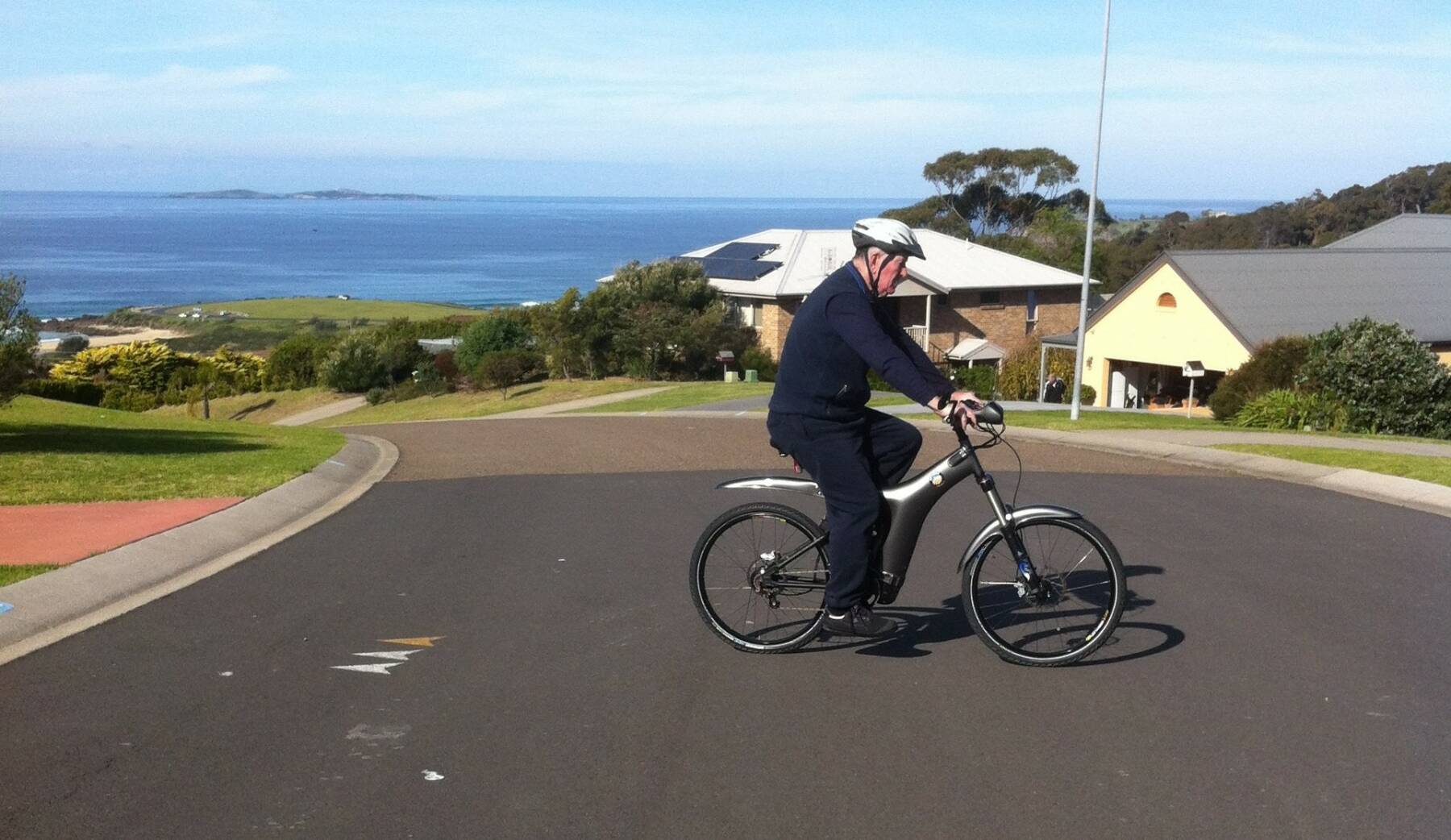 Tony here from down under Australia.
Firstly, let me give you my feedback on the recent purchase of my R8HD.
I LOVE IT !!!!!
You really did a great job designing and building these bikes. I used to be a Ducati and BMW motorcycle rider before getting into electric bikes and you have done a magnificent job with these bikes.
I ride an electric bike every morning and have done so for the last 10 years. I have 12 other electric bikes in my shed.The problem now since getting the Optibike is I simply cannot ride any of the other bikes. I have been Spoiled!
I love and appreciate the quality of the bike and its components and love the fact that nothing rattles when riding and I like being able to pedal the bike whilst using the power to assist. The cadence is just right for me.
I used to ride for about  half an hour on my other bikes as that was about the time I could travel with their 10 ah batteries. Now with 26 ah on board I can forget about that and go as far as I want.On a one hour ride I am only using one third of the batteries capacity.
So, I am a very happy Optibike owner Jim and congratulations for bringing such a bike to the market. My mates are all envious as hell.