As mentioned in our post last month Tim Kyer traveled to California to pilot the Optibike e bike during the elite athlete tests. Red Bull wanted to find out how the brain of an elite athlete works, and and how it can be positively impacted for further athletic performance. The team worked with neuroscientists from Burke/Cornell to find out.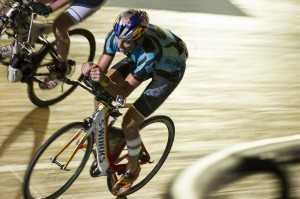 The team of scientists analyzed the neuro-physiological response to brain stimulation in an effort to further understand why athletes stop or slow down. If the brain is stimulated in the right way can an athlete go further during training?
Triathlete Jesse Thomas, endurance mountain biker Rebecca Rusch, cyclocross rider Tim Johnson and BMX racer Mike Day were subjected to the testing.
The Optibike electric bike will be used to pace riders, to insure they ride at maximum effort during testing. See more from team mate Jesse Thomas and his experience with the Red Bull team at: https://www.redbull.com/us/en/stories/1331658218665/red-bull-project-endurance
Click here to learn more about Optibike electric bikes and see the latest news, updates, and e-bikes. And don't forget to follow us on Facebook #RBHighPerformance and Twitter @RedBull #RBHighPerformance