Optibike's 90 day love it or return it e-bike guarantee provides our customers the confidence and certainty that they are making the right choice for purchasing the perfect electric bike. We are highly confident everyone will absolutely love our Optibikes and it will change your life. Sometimes we are wrong and we do get a few people to return their Optibikes for a full refund or return it for another Optibike electric bike model.
Here are 3 real world examples of Optibike customers who have taken advantage of the 90 day love it or return it guarantee
1. Dennis F. in Palm Springs California purchased the R8 All Around Electric Bicycle and returned it for a full refund after 2 weeks because he decided he didn't want an electric bike and a conventional mountain bike works just fine for him.
2. Andrew R. in Maryland purchased a R8 All Around Electric Bike and noticed it he needed more power for his type of riding. So, Andrew traded in his R8 for an R11 Electric Mountain Bike to better match his needs for speed and power.
3. Sam J. in Maryland purchased an R11 and it was way too fast and powerful for him. So, Sam traded in his R11 for an R8 All Around E-Bike to enjoy more leisure riding around town and still get a great workout with some fun and adventure.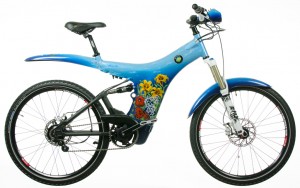 We believe it is important for you to have a full 90 days to ensure the Optibike is the perfect electric bike experience for you and changes your life for the better. We feel giving you 90 days instead of a 15 minute to 1 hour test ride is enough time to decide if it changes your life. If you don't absolutely love your Optibike after 90 days of riding, return it for a full refund no questions asked.
The 90 day love it or return it guarantee eliminates your risk in making a bad purchasing decision, provides you more peace of mind and confidence to purchase and gives you an opportunity to change your life with an increase in fitness, happiness, joy and overall good times.
We are proud to announce that we have under 10 returns since we have been in business since 2006. Check out what some of our customers are saying about the best electric bike on the market.