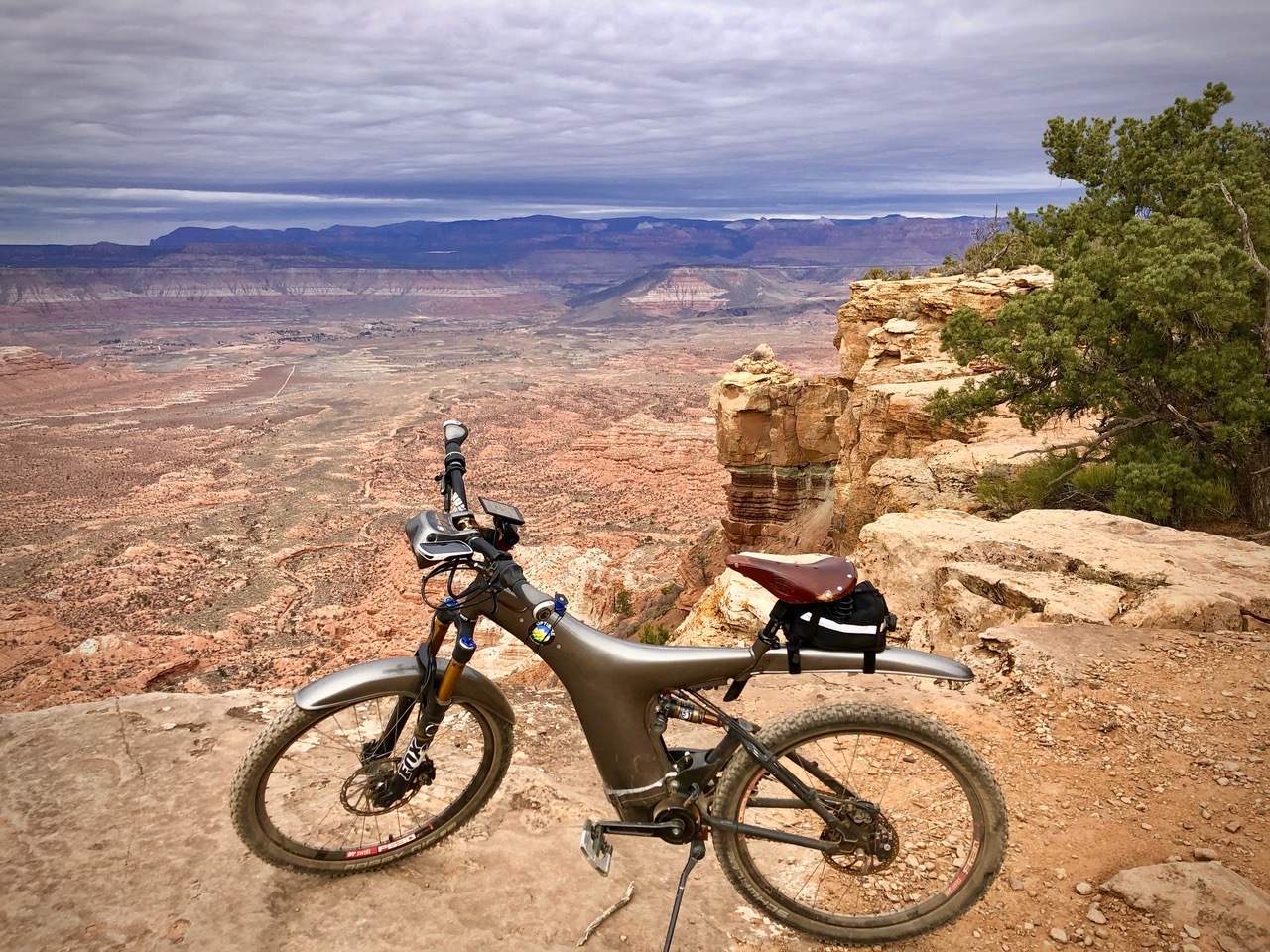 I had an amazing trip to Colorado after my visit with you.  I picked up my bike and spent the night in Moab, UT.
It was a struggle to decide which bike trail to ride, but I eventually decided to ride the Dead Horse Point trail.
From Moab, I drove to Apple Valley near Zion National Park. I found a trail on the MTB Project website and checked it out. These photos are from the Gooseberry Mesa trail. This was a 12 mile ride. . . with a difficult ride rating. Needless to say, I would not have been able to enjoy any of these amazing views if it were not for my Optibike R15. In every case, I was able to accomplish any difficulty terrain or length of ride on this trip without undue effort. And what a reward I had at the end of each day.
The photos were shot from that ride.