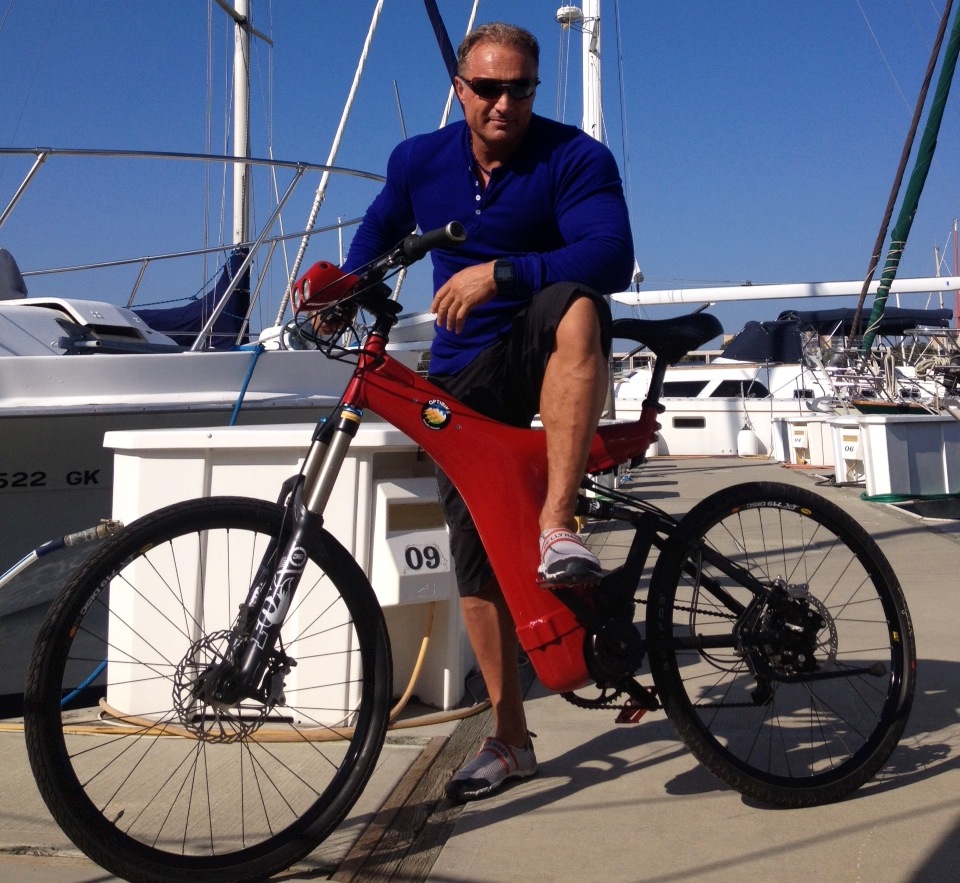 It's therapeutic for me! I was actually considering moving from Los Angeles because of the traffic congestion. Once I had ridden the Optibike electric bike around for the first couple of days I was convinced to sell my car and remain in LA. I have given up my car and no longer have all that dead car time and have eliminated stress and frustration.
I get three awesome benefits from the Optibike electric bicycle:
1) A workout
2) The thrill
3) Commuting I leave other electric bike and bike riders in the dust
I mostly enjoy riding on my e-bike in rush hour. It gives me such an adrenaline rush! I like to go where the worst traffic is and beat all the cars and trucks down the streets.
Normal traffic in LA is 3 hours and who wants to travel 3 hours every day just to get to where you need to go. I am an adrenaline junkie and love the thrill of the Optibike. I can go faster than most cars because the average speed on streets in LA during the day in a car is 20 mph.
While riding, I meet a lot of really cool people who are interested in the Optibike. It's a great chick magnet too. It doesn't look like an electric bike so I look like Superman on the Optibike. The brakes stop on a dime to give me the confidence I need.
The Optibike is a beautiful piece of machinery and one awesome fun toy and I love toys. I also use the Burly trailer for doing my laundry and running errands and carry cargo.
I don't need a car in LA anymore. Most people think you need a car when all you need is an Optibike. I go all out on my electric bike.
So many people say the Optibike is expensive for an E-bike, but it is so worth every single penny. Optibike has a 90 day test ride with the 90 day guarantee they offer. No risk whatsoever.
I could not find a better high performing electric bicycle than The Optibike.